Our director Gille Klabin was featured on Myspace today!  Woooo!!!!!
Check it:  https://new.myspace.com/discover/trending/2013/06/10/artist-of-the-day-director-gille-klabin-aims-shoots-and-scores
ARTIST OF THE DAY
Director Gille Klabin Aims, Shoots and Scores
By Liz Culley • June 11, 2013
The English filmmaker has sat at the helm of videos for Steve Aoki and Life of Film, racking up hundreds of thousands of views on YouTube. And he's just getting started.
NAME: Gille Klabin
NAME: 28
HOMETOWN: "London, I guess"
HOMEBASE: Silver Lake
9-TO-5: Director
RECENT WORK: Directing Steve Aoki's "Singularity"
CHILDHOOD HERO: Michael Jackson
FIRST GIG: Kiss the Seed's "The Seed"
DREAM JOB: The Glitch Mob
PRIZED POSSESSION: Camera
ROLLS WITH: "Cncntrte. We met on Twitter"
HOBBIES: Gardening and quantum mechanics
CURRENTLY ROCKING: Major Lazer, anything Diplo
GUILTY PLEASURE: MTV's My Super Sweet 16 (first two seasons only)
IDOLIZES: Chan-wook Park
WEBSITE // TWITTER // FACEBOOK
1. Have you ever been star struck?
I don't get star struck very easily but I shot with Tony Hale from Arrested Development and was at his hip the entire shoot. Then we left and ran into Jason Bateman and Will Arnett and I almost lost my mind. I was with all the Bluth Brothers!
2. What was your worst job?
I worked at Wembly Hall in London as a steward at concerts. Basically I was the guy telling everyone to sit down the entire time and have no fun. I was a vacuum of happiness, it was terrible. I didn't even get to see bands I like; it was terrible boy bands. You literally couldn't pay me to stay there. I quit after a few shifts.
3. When did you know you wanted to be a director?
Eleven years old. I had an Iron Man toy and I started making stop motion films with my dad's camera and was like, 'This is the coolest shit ever, why would I want to do anything else?'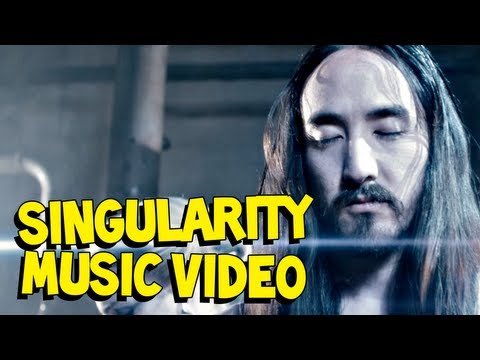 4. Did you really have to turn down writing the treatment for Local Natives?
Yes. It was terrible. I am obsessed with that fucking band and to have to say no is just crazy. But I found out the second day we were into the Aoki video and really needed to focus and do the best I could with that. I guess I could've made it work, but I needed to focus on what I had going on.
5. What's the album that most surprised you?
Justin Timberlake's first album [Justified]. Seriously. At first I was like, 'Justin Timberlake?' But then I started listening and was like damn, this guy is actually really good.